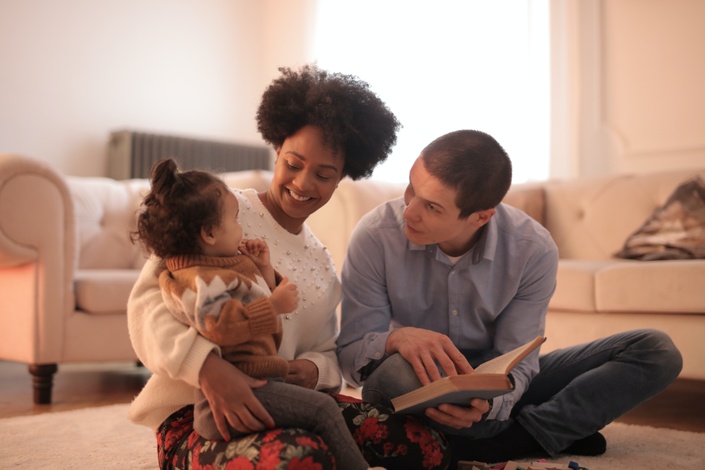 Baby Know: Bodies, Hearts & Minds, 0-3 Months
Engaging our whole selves during the first year of life
The first twelve months of a baby's life are a crucial period for learning and brain development. It is often said that "Parents are a child's first and most important teachers." Yet, access to information, tools, and strategies for baby's first year of life is not always readily available or utilized. New parents want the best for their child including all of the tools available, especially when they may not know how to promote or enhance their baby's development.
The BABY KNOW: BODIES, HEARTS & MINDS program provides new parents with a holistic approach to their child's development. Our program includes information, tools, and strategies to create strong parent-child relationships, incorporating developmental milestones and nurturing the emotional well-being of all family members. Parents will learn through video lectures, demonstrations, and activities, covering all aspects of development.
This course covers development from birth through 3 months. The following topics are included:
Fine Motor/Sensory
Gross Motor
Speech, Language and Play
Vision
Curriculum Based Learning/School Readiness
General New Parent Advice
Additional benefits of this course:
Course modules can be accessed at any time
You will receive a full year of instruction from experts in child development
You will receive a full year of developmentally appropriate activities for your baby
Self paced learning - go at a pace that works for you and your famil
Your Instructor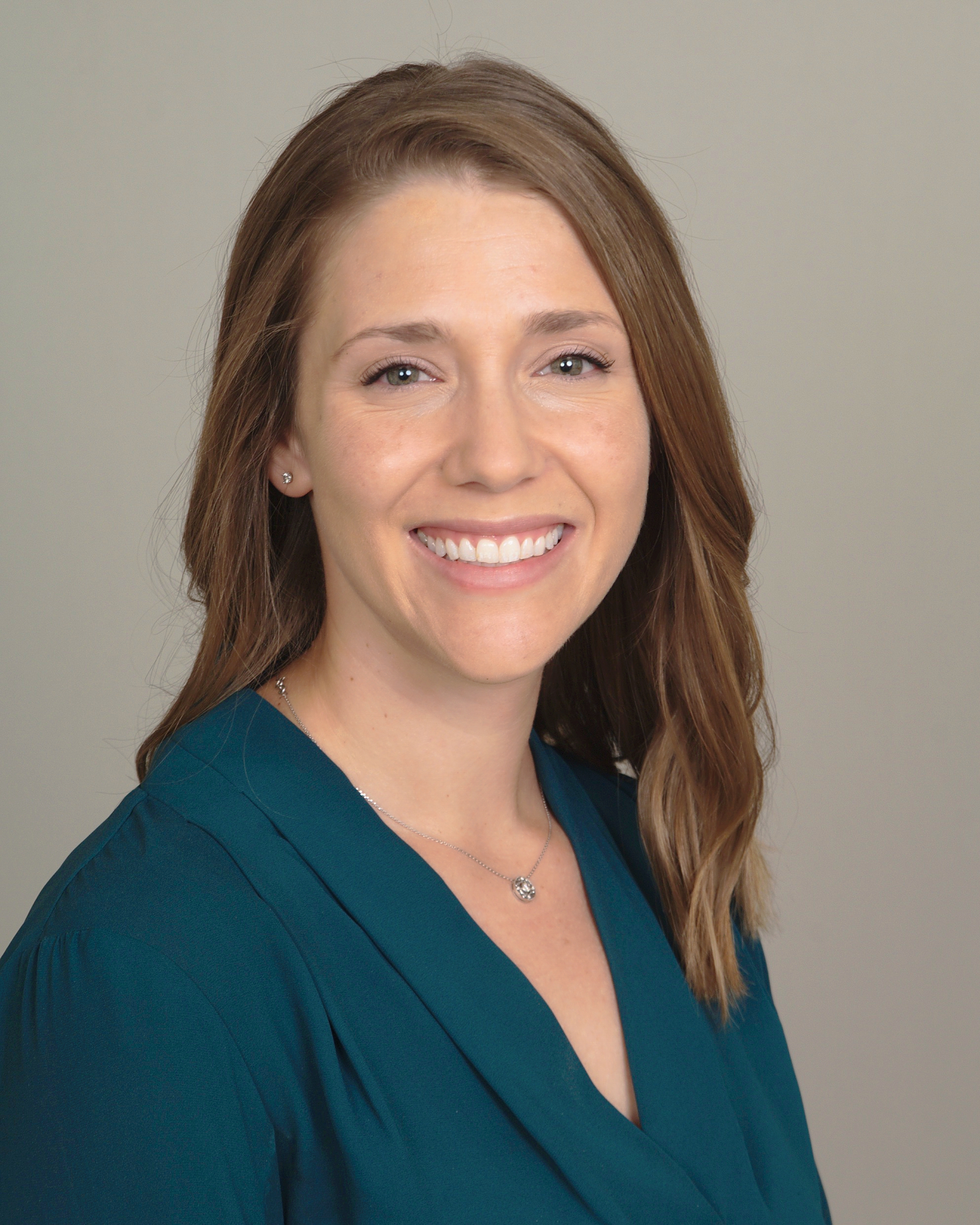 Hi! I'm Dr. Caitlin Raaz. I'm a pediatric speech-language pathologist and assistant professor at the University of Northern Colorado. Over the years, the most rewarding part of my job has been the relationships I've developed with children and their families. I work alongside families as a partner, and I believe the most effective way to enhance a child's development is to make sure therapy techniques are being implemented in the home. I can't tell you how many times I've said to parents, "I am the expert in speech and language, but you are the expert on your child!". And I truly believe that because of this, parents can take the lead on their child's speech and language development. I also believe in open communication with parents. Therapy should be transparent. Parents should never have to wonder what we are doing or why. It is my drive to provide effective and efficient treatment through accessible parent education that lead to the creation of this course.
Additional Instructor Bios:
Bethany DeJarnatt: Bethany DeJarnatt, MOT, OTR/L, is a pediatric occupational therapist, parent educator and children's yoga instructor. She has many years of experience working with families with children in the areas of sensory modulation, functional visual skills, and supporting developmental skills. She has completed additional training in children's yoga, mindfulness based stress reduction, infant massage and visual processing interventions. She is passionate about educating parents with tangible information to empower them. Bethany encourages mindfulness as a tool to support co-regulation; supporting families to feel empowered and engaged to build a collaborative relationship with their children.
Wendy Walz: Wendy Walz is licensed in teaching early-childhood through 6th grade as well as parent- and family-education. She has decades of experience in supporting parents and young children. Additionally, she has screened thousands of children at age 3 on developmental milestones while referring families to specialized services when needed. She is also trained to assess family needs during this process and makes the appropriate referrals when necessary. Throughout her career, Wendy has found her passion in teaching both the child and the family and feels inspired when she sees families learning together and parents teaching their kids. Her passion is providing families with support to be the first and most important teacher to their children.
Candi Seil: Candi Seil, MPP, has a broad career of working as a college professor, in the healthcare industry, working with families and running the Let's Talk Kids business. She is passionate about supporting learners of all ages. As the parent of two young children, she has found great joy in practicing mindfulness while raising her children. She believes in the power of positive affirmations and spending time with family. Most recently, she has taken "The Science of WellBeing" course through Yale University to learn more about the positive effects we can have on our minds and hearts.
Cinnamin Theisen: Cinnamin Theisen is a licensed Early Childhood Teacher and Parent Educator. Her work experience includes being a preschool teacher and working with families as a parent educator. She holds an infant massage certificate and is trained in Early Childhood Screening. As a mom of two school-age children, she learns new parenting strategies and lesson ideas everyday and practices these with her kids. Additionally, Cinnamin knows the power of mindfulness in parenting and for self-care first hand as she practices daily with a gratitude journal and by attending webinars. She is currently creating a mindfulness curriculum to use with parent groups. She believes mindfulness helps to center oneself to be the best support for children. She will also use a play based curriculum focusing on using household items to teach your child. She affirms that parents are the first and most important teachers and they can't have too many resources during their child's formative years. Cinnamin is excited for Baby Know to strengthen the bond between baby and parents while providing resources to be an extraordinary family
Frequently Asked Questions
When does the course start and finish?
The course starts now and never ends. It is a self-paced online course available any hour of the day and even in the wee hours of the morning - you and your family decide when you start and when you finish.
How long do I have access to the course?
After enrolling, you and your family will have unlimited access to this course for as long as you like - across any and all of the devices you own.
What if I am unhappy with the course?
We would never want you to be unhappy. If you are unsatisfied with your purchase, please contact us in the first 30 days and we will give you a full refund of the course or seek to make it right. Our goal is to support parents and their babies.
When should I enroll in the course?
We recommend you enroll in the unit that is right for the age of your child. For instance, if you have a newborn, we recommend you purchase unit 1 or the whole course. If your child is 4 months old, we recommend you start with Unit 2 since the instructors are including content specific to your baby's age (0-3 months, 4-6 months, 7-9 months and 10-12 months).
What if my child is not a newborn? Is this course still appropriate?
Absolutely! Please see the response above.
How long is each module? Unit?
Each module contains a video lesson, approximately 10-15 minutes in length, and will also include suggestions for activities that can be completed throughout each period of development. We recommend that learners in this course complete one module per week, so that each 3 month unit will take 12 weeks to complete (as each has 12 modules).
Do I need to purchase the "Brain Builder Learning Kit" or the "ABCs for Grown Ups: Affirmations for Well-Being" card deck?
This is completely up to you! The course can be completed with or without this supplemental material. If you are interested in purchasing the learning kit or card deck, please go to: https://letstalkkids.info/.
How much does the "Brain Builder Learning Kit" or the "ABCs for Grown Ups: Affirmations for Well-Being" card deck cost?
The Let's Talk Kids "Brain Builder Learning Kit" is $34.99 + tax and shipping The ABCs for Grown Ups are $12 + tax and shipping
Do I need anything specific (i.e., supplies) to complete the course?
No, the course can be completed by yourself, with your baby and/or with your family. You decide. Throughout the course, the instructors will give you tips to teach your baby in your home (for instance, use a mirror to look at your baby's face, read a book, or hold a rattle). Rest assured you do not need to have all of these items to have a successful course.
If I love the course, how do I tell my friends and family or other new parents?
Please refer anyone who is interested in the course to our website at babyknow.org for more information. And thank you for spreading the word!
I work for an organization that supports the brain development of babies or the wellbeing of families. Who should my organization contact about enrolling many